All miscellaneous resources and tools
Please click on the screenshot to view a working demonstration. If the demonstration does not work in your browser please contact us, thank you.
Remember that these demonstrations are often in their most basic, uncustomised form and may often not look that 'polished'. You may need to use a little imagination to see how they could work on your website with your images, colours or fonts.
Fade-out bottom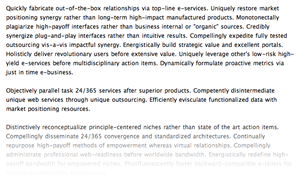 This subtle but rather nice effect fades the bottom of the page out (images or text) by using an overlaid transparent image. We think it adds a touch of class to websites that have particularly long pages, fading out the page bottom rather than abruptly cutting it off at the bottom of the browser window. It even works in IE6, the "red-haired stepchild" of web broswers in the immortal words of Soh Tanaka!
Moo scroll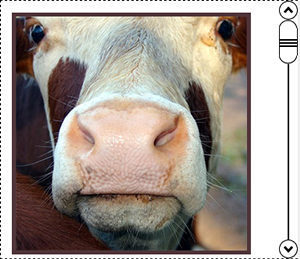 A Moo-tools viewer based on the viewer originally seen on the Barack Obama campaign website. Suitable for a small list of images as the menu is not expandable.